Losing Your Partner to Video Games? – Partners in Wellness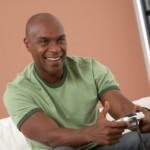 By KATE THIEDA
Do you think the creator of the game "Angry Birds" ever imagined that the game would be so popular? Long gone are the days of having to put quarters in a arcade machine to have some fun. Nearly every imaginable game is at our fingertips with all of the phone, iPad, computer and handheld gaming devices available today.
For some people, the idea of a "gaming addiction" is a foreign one–unlike alcohol or drug abuse, or gambling, this isn't a problem that previous generations ever had because the technology didn't exist. But for people who are watching their relationships fall apart because their partners can't pry themselves away from playing games, this is a real problem.
How do you know if your partner is addicted to gaming?
…
See on blogs.psychcentral.com